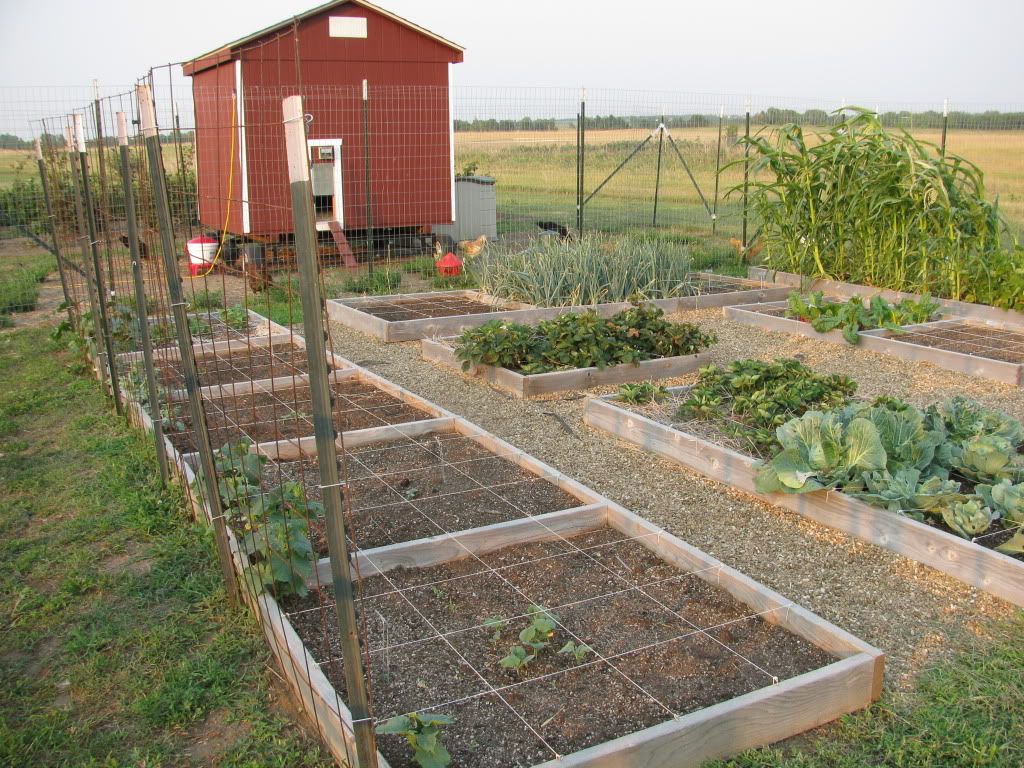 The north half of the garden. Our corn is doing well. We're still harvesting strawberries,
swiss chard, and cabbages. The onions are getting visibly larger and may be harvested this month.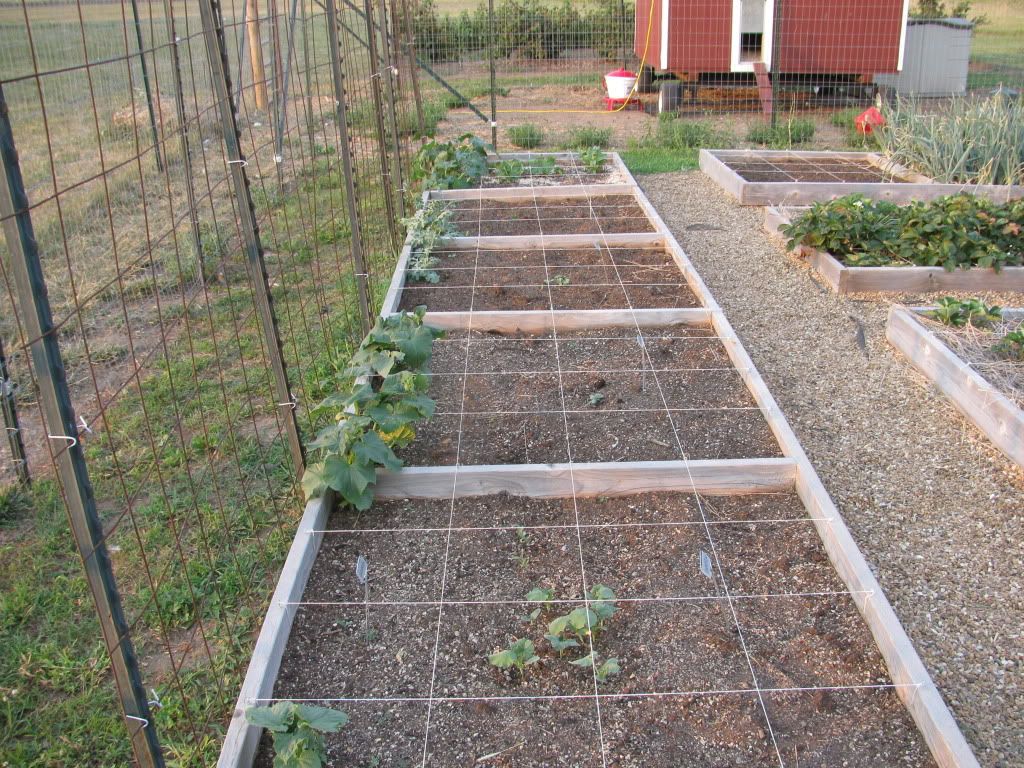 We added the trellis system for vining plants. The cucumbers, watermelon, cantaloupe and zucchini
are just now starting to take off.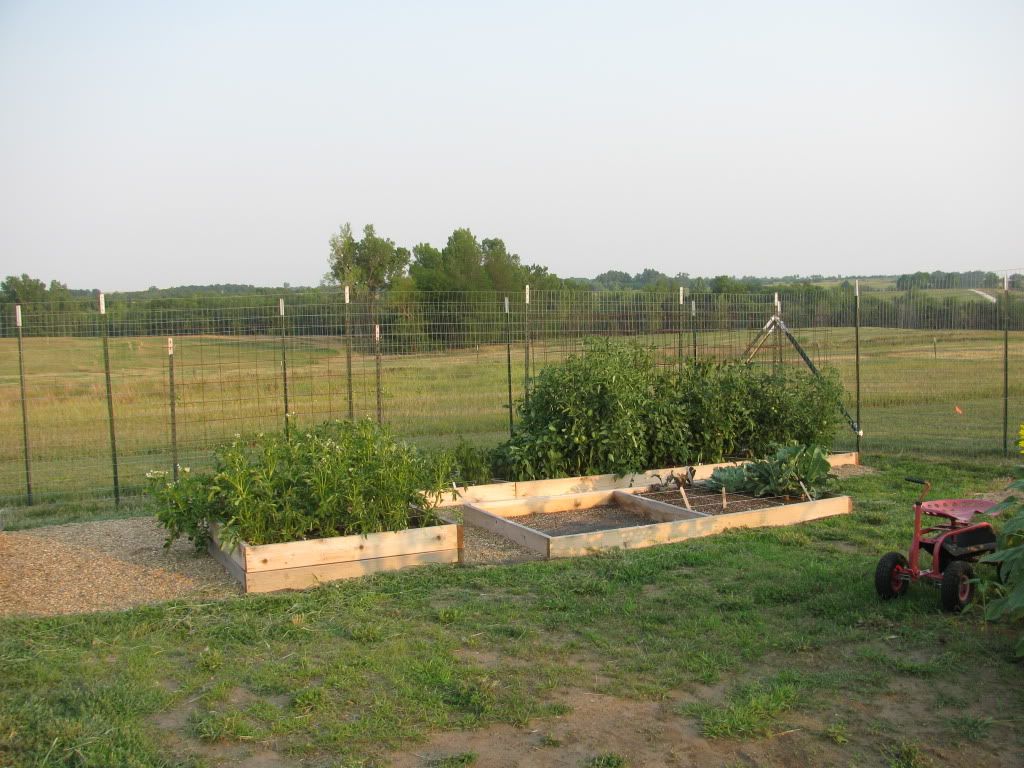 The south half of the garden. These boxes were newly constructed this year. Potatoes on the left,
peppers and tomatoes on the right.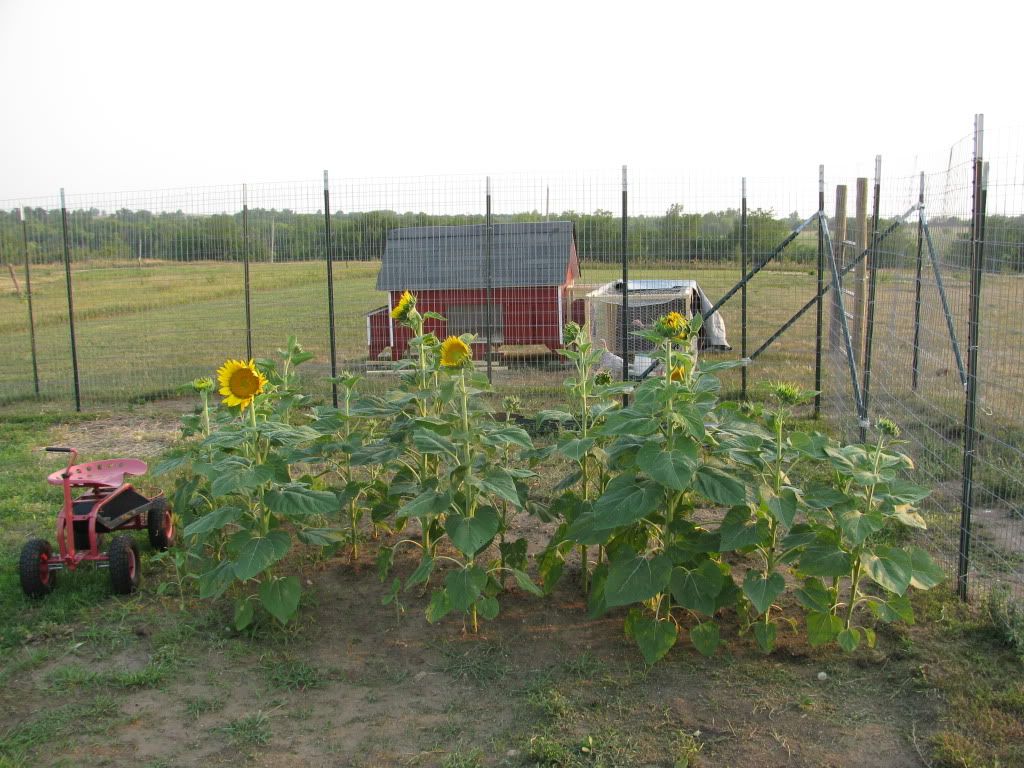 We're growing Peredovik black oil sunflowers in this empty space. Next year we'll add more
garden boxes and I'll have to find a new spot for our sunflowers. I have grand plans for them...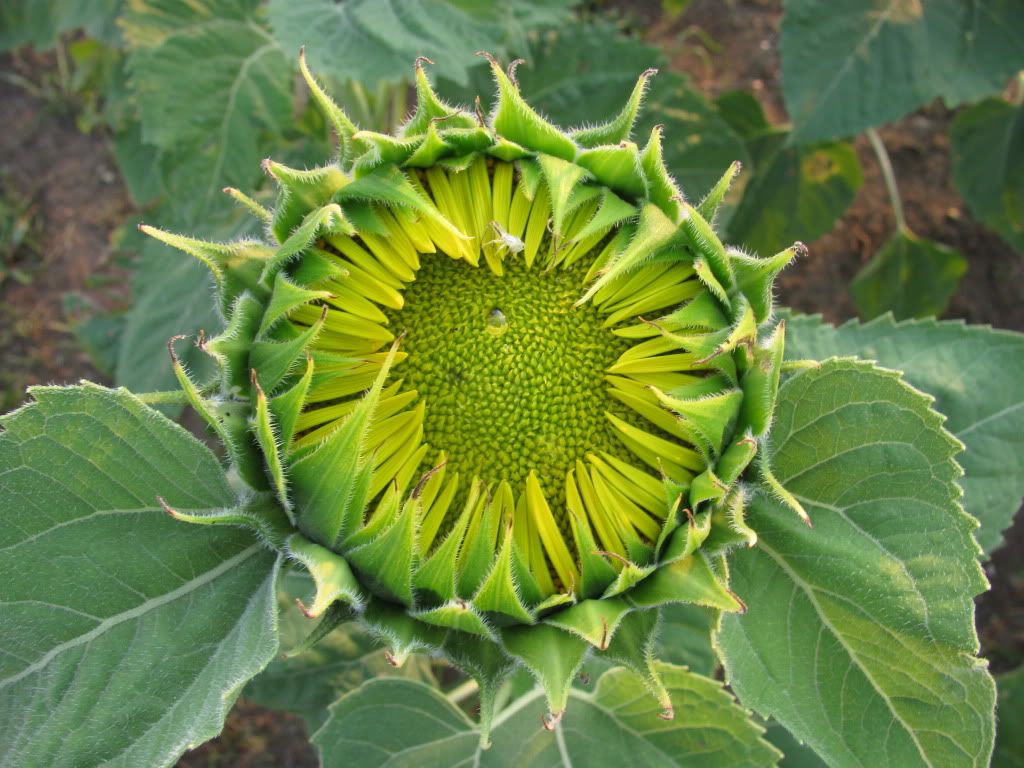 Just opening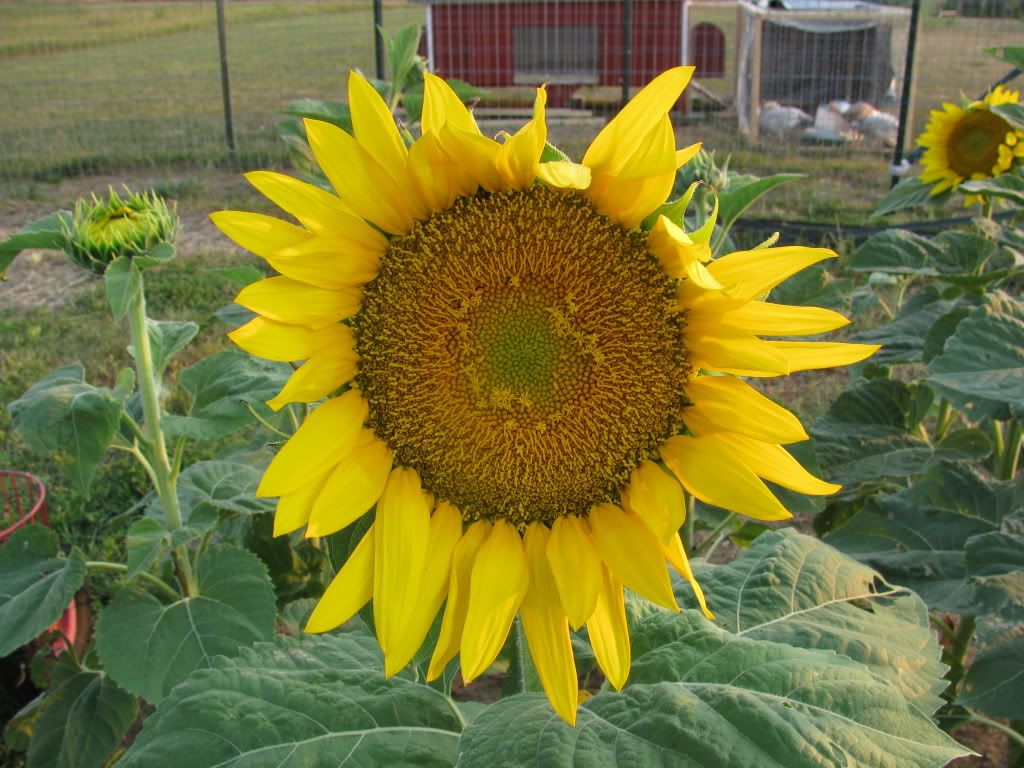 Full bloom